It is wonderful to see all the posts on Facebook and the tag board and elsewhere of people talking about how much of a great time they had at the Canadian National Disc Golf Championships 2015. Most people are even remembering to thank the TD's and the many volunteers (as many as they know by name). That's awesome, your right to be thankful, and you're right to be grateful.
There is however one very important group that seems to not be getting the same level of credit or love. So let's change that!
I'd like to give a HUGE shout out to Daredevil Discs who came through in a big way for the player's packages with some appropriately custom stamped discs for Nationals. I was involved to various degrees behind the scenes with the event, and Daredevil's contribution was very significant. Let's do some math: they provided 400 discs to the event so that each player could receive 2 in their player's package (everyone got a Polar Bear, and either a Timberwolf or a Mammoth). Other custom event discs were going for $15 at the event, so those 400 discs are worth a cool $6,000 (which fails to account for the fact that they actually retail for 16.99 before taxes). Yeah, so we're talking a sponsorship value of $7,000. Sure it didn't cost them $7,000 to provide those discs, but it wasn't free either, and they certainly didn't have to do it. So how's about giving Daredevil some love, try their discs and let people know what you think. Share pictures of you and your nationals discs. Reach out to Daredevil and thank them for being part of such a memorable event.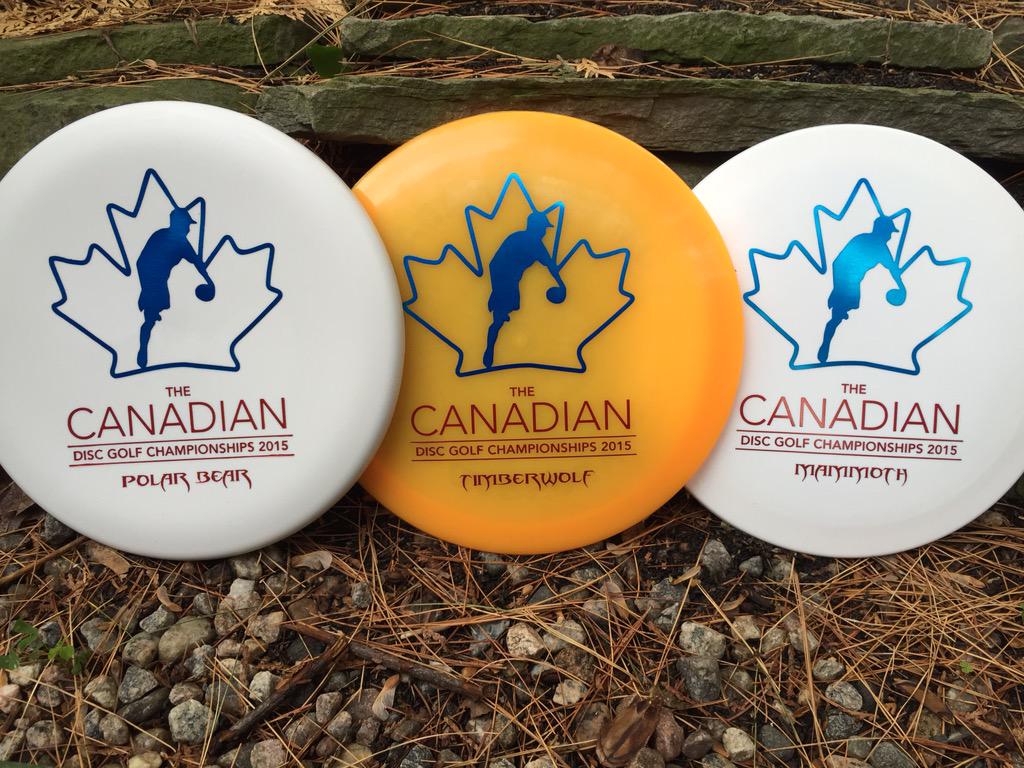 Daredevil is not alone in stepping up in a big way with sponsorship, the City of Vancouver also provided some grant funding to help with running the event, and again the sums involved were not insignificant.
So definitely keep talking about Nationals, and keep thanking the TD's and the volunteers, but let's also reach out to each and everyone of the sponsors who in some way helped the event be bigger, better or cheaper for the players than it otherwise would have been.
Those lucky few of you who have some sort of personal sponsorship arrangement have probably already thanked your sponsors, which is awesome, but let's take it a step further and ask the community to thank those sponsors for sponsoring Disc Golfers. Professionalism in Disc Golf to a large degree is an attitude, but more so than any number of collared shirts it's the sponsors that help push Disc Golf to that higher level. We may talk about #GrowTheSport and other initiatives, but these sponsors are actually doing it, and they're doing it with real support or funds.
Let's reach out to the Nationals organizers and make sure that all sponsors big and small are getting recognized for their contributions, and then let's all of us as participants or passionate supporters of Disc Golf reach out to them and thank them for their contribution. Disc Golf is very much a community, and if we as a community show sponsors some love, we'll be helping to build and strengthen those very relationships which will take things to the next level.
So thank you to all the various sponsors out there (I know this list is not exhaustive, but it's the best I've got):
The City of Vancouver
BC's Disc Golf Clubs
the BCDS and all it's volunteer board
PDGA Canada
Taco Nomo Taqueria (Kamloops)
Grubwear (I'll admit I definitely did not realize from their logo that was their name…)
And don't forget to support Disc Golf on the local level by joining your local Club(s).